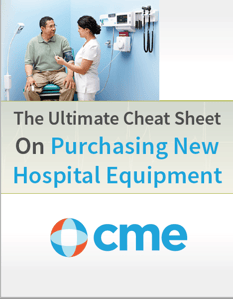 Download "The Ultimate Cheat Sheet on Purchasing New Hospital Equipment"
The procurement process for equipping an expansion, remodel, or new construction project for a hospital, health system, or IDN can be daunting to say the least.
It is important to be sure that all the equipment is ordered in a timely fashion, scheduled for delivery at the right time, installed, set-up and functioning properly.
Our Ultimate Cheat Sheet On Purchasing New Hospital Equipment is designed to provide you with a reference, while you're overseeing your projects. It'll ensure that all the salient points are addressed and all the bases are covered.
Our eBook will help in answering the following questions:
Complete the simple form, to the right, to access this eBook now.